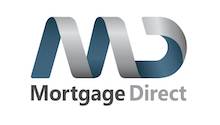 Meet Sérgio
The story of an imported Portuguese

My name is Sérgio, and I'm from the Algarve. I was born in Germany but my parents decided to return to their native Portugal when I was seven to reinforce our roots and culture. But although I left Germany at a young age I can still converse in German and I hope to use this skill to help other German speakers.

I love to travel, experience new cultures, meet new people and make new friends. I think that investing in this area is not an expense but a personal enrichment, as these experiences are priceless.

I'm married and we have an 18-year-old son, and we live in Olhão, a small town in the Algarve where you can still experience the genuineness and typicality of the region.

For the last 15 years, I have worked in the detection and prevention of tax and customs violations. Training in this area has given me valuable financial knowledge.

I first became aware of Mortgage Direct when my wife who works in real estate sold property to one of the excellent consultants at Mortgage Direct. By happy coincidence, she shared my profile and my desire to help people, and I didn't think twice when they invited me to join the team.

I completed my training with institutions authorized by Banco de Portugal and am now fully qualified to help people with their mortgage applications.

When not working, I love being with my family and friends. Walks in the open air and by the sea are the best pastimes we can have. When life allows, I like to get to know a new place a year; it could simply be a city in my own country or a trip further afield. I also love music, reading and learning about new subjects.

Undoubtedly one of the attractions of working with Mortgage Direct was the opportunity to help people achieve their dreams and if one of those dreams is to own a house in Portugal or Spain and you need finance, you can count on me to help you.

I am fluent in Portuguese, can speak some German and am improving my English on a daily basis. I look forward to hearing from you.