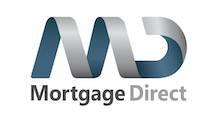 Latest changes in the Portuguese mortgage law
We have some good news with respect to a change in the mortgage law in that from the 4th of April this year, clients can sign remotely for the purchase of the property via video call without having to attend the notary meeting in person. This is a huge step forward for some foreign clients who live abroad and find visiting Portugal for the signing difficult. 
Since we last wrote, and starting from 1 April, 40-year mortgage terms are now available. This currently seems to apply mainly to fiscal residents although we are aware of a bank that has increased its maximum term to foreign/non-resident clients from 30 to 40 years. This is ideal for those clients who would prefer interest-only (which doesn't exist in Portugal), keeping the repayments as low as possible. The only drawback of such long terms is that the client pays significantly more interest over the term of the mortgage.

We saw a 10% overall increase in enquires in March compared to  February. Although it might have been expected that the Russian invasion of Ukraine would make people more cautious about buying abroad, it seems that with interest rates rising (mainly due to inflationary pressures in the Eurozone) clients want to secure their borrowing now, hence the high activity in the mortgage market.

Multi-lingual team 

We are pleased to announce we have 6 mortgage advisers who between them speak seven languages – English, Dutch, German, Spanish, French, Italian and Portuguese. We are in the process of improving our website and it will be available in all 7 languages. Watch this space! 
Frequently asked questions

We are often asked questions such as What is the maximum I can borrow? Do buy-to-let mortgages exist in Portugal? Should I appoint a lawyer? What interest rate will I receive? 
Read our FAQ's here

Customer journey 

We are also asked regularly by our clients and collaborators about the journey of a mortgage customer and how long the process takes. Here we offer a step-by-step guide to explain the journey from start to finish!
Download the guide here 
We are here to help
Over the years we have completed thousands of mortgages and have helped clients from all over the world to buy their dream homes in Portugal. The banks tell us we are their number 1 introducer of mortgage business (both by volume and quality) and 2022 is shaping up to be another "best year yet". 
We want to thank all our clients and collaborators for their trust in us, enabling us to grow to where we are today. If you have not used our services before, please do - you will never look back! 

Latest Review" Jeremy's expertise has been invaluable during the process of buying our house in Portugal. Liaising with all parties on our behalf to ensure a very smooth purchase that would have been challenging if we had gone through it alone. Would definitely recommend it to anyone looking to buy/finance a property in Portugal." 
Article by Mortgage Direct - Official Mortgage partner to KipperTree


Back to Currency & Mortgage