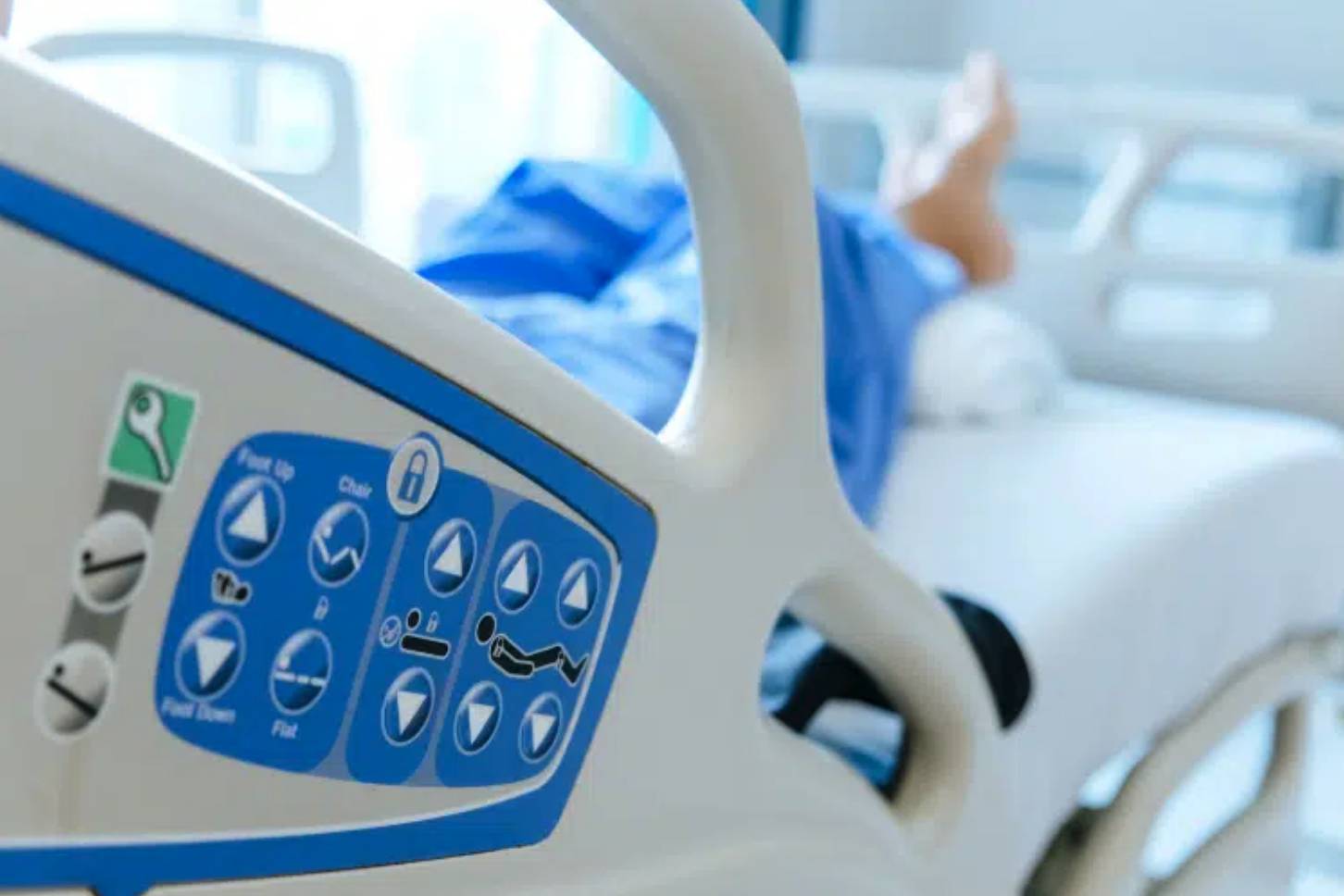 Top 5 Best Hospitals In Central Portugal
Looking to relocate to the centre of Portugal? Here's a complete guide for ex-pats and tourists on the best hospitals in Central Portugal.
Article by Viv Europe - Official Legal and Relocation Partner to KipperTree
March 13, 2023
Healthcare.
Is it a far-fetched idea to expect that a region populated with 2.27 million inhabitants would have good healthcare? Of course not. Central Portugal's beauty, safety, and development make it a fantastic destination for ex-pats and locals. And being home to such a large number of people means that healthcare needs are a top priority. Continue reading all about the best hospitals in Central Portugal! 
To help ex-pats and tourists be prepared for all kinds of emergencies and healthcare concerns, we've compiled a list of the top 5 hospitals in the Central region. The South and North are ever so famous for their facilities and infrastructure, but this region isn't far behind either. 

Whether it's public or private healthcare, the region is equipped with some of the best facilities and equipment in Europe. Without further ado, let's guide you through the healthcare system in Central Portugal, with estimated prices and how to access them as an ex-pat. 

What are the best hospitals in Central Portugal?

Whether you are a local, an ex-pat, or a tourist, Portugal's healthcare provides you with high-quality medical care. Well-known hospitals in Portugal are generally located in the major cities of Lisbon, Porto, and the Algarve region. 
However, that does not mean these are the only good healthcare facilities in the country. You must know that some of the best hospitals are found in Central Portugal.

Central Portugal is relatively affordable compared to other parts of Europe, and that is also reflected in its healthcare. The region does not fall short of both, public and private hospitals, and smaller healthcare centres. We will discuss how health centres differ from hospitals and the scenario of private versus public hospitals.

If you're an ex-pat or tourist planning to visit Central Portugal, you should first familiarize yourself with the best hospitals there, just to stay prepared. 

Here's a list of the top five hospitals in Central Portugal for your ease, in no particular order:

Coimbra Hospital and University Centre – in Coimbra

Intercir – Coimbra Surgical Center – in Coimbra
Medeia Clínica Médica António Correia de Jesus – in Leiria
Hospital da Luz Aveiro – in Aveiro 
Hospital Rainha Santa Isabel – in Santarém
Continue to read the entire article to learn about the best hospitals in Central Portugal available for you.
Coimbra Hospital and University Centre

This world-renowned medical institution provides top-quality healthcare services to locals and ex-pats. The hospital has updated facilities with a highly skilled set of medical professionals.
You might be relieved to know the hospital offers services in multiple languages, including English, which is a huge plus point for ex-pats. This will make it easier for you to communicate your medical needs and understand the treatment options. 

The hospital also has a dedicated international patient department that provides personalized assistance to ex-pats, including help with travel arrangements, accommodations, and interpreting services if need be.

The hospital provides excellent medical care for ex-pats in Central Portugal.

Intercir – Coimbra Surgical Centre

Intercir is a modern and well-equipped surgical centre in Coimbra. It provides a wide range of surgical services, including plastic surgery, orthopaedics, and gynaecology. The staff is highly qualified and experienced, with no shortage of surgeons, anesthesiologists, and nurses.
As an ex-pat in Coimbra or nearby, Intercir is an excellent option for medical care. The staff is fluent in English, and the centre is easily accessible by public transport. More importantly, the prices for procedures are often more affordable than in many other countries, which makes Intercir a cost-effective choice for high-quality surgical care.

Medeia Clínica Médica António Correia de Jesus

This is a medical clinic in Leiria, another city in Central Portugal. The clinic is led by Dr António Correia de Jesus, a qualified and senior medical professional.
A variety of medical services, including general medicine, gynaecology, paediatrics, cardiology, and dermatology, are offered by the clinic. Additionally, laboratory and diagnostic services such as X-rays, ultrasounds, and blood tests are also available. 

This clinic is ideal for ex-pats in Leiria. Like the health centres and hospitals in other cities in Central Portugal, this also offers ex-pats high-quality medical care in English. Its welcoming and professional environment makes it a comfortable place to receive medical treatment.

Hospital da Luz Aveiro

This private hospital is located in the Aveiro and is part of one of Portugal's largest private healthcare providers, with multiple hospitals in different cities.
The hospital offers numerous medical services, some of which are surgery, paediatrics, cardiology, and oncology. It also provides diagnostic services such as MRIs, CT scans, and basic lab tests. 

Medical professionals also speak different languages, including English, making it an excellent choice for ex-pats. The hospital has modern facilities and a patient-centred approach to ensure high-quality medical care for locals, ex-pats, and tourists alike.

Hospital Rainha Santa Isabel

Rainha Santa Isabel is a public hospital located in the town of Santarém in Central Portugal.  
Emergency care, surgery, cardiology, pulmonology, and gastroenterology are popular services the hospital offers. It also provides diagnostic services like X-rays, ultrasounds, and lab tests.

You must know that unlike the previous hospitals and clinics mentioned, this one may not provide all services in fluent English. However, you will not be denied treatment or diagnosis as an ex-pat or tourist. Overall, this is a good option for medical care in case of emergencies or non-emergencies alike.

How to have access to the Portuguese public health system? 

The Portuguese public health system is easy to access for citizens and ex-pats alike. You simply need a Social Security number to be registered with your local health centre. You need to legalize your stay in Portugal to be able to avail public healthcare facilities. 
As an ex-pat, be sure to have your visa or residency permit on you. This would be the proof of legality and also the key to getting your Número de Utente – your user number for access to healthcare. 

In addition to general medical care, the public health system covers emergency care, hospitalizations, and medications prescribed by doctors within the system. Some medical services, such as dental care and elective procedures, may require additional fees or private insurance coverage. 

However, largely, you will find the public system to be free and encompassing of your needs. 

To learn more about which hospitals in Central Portugal might be the best for you. Read the full article here