Internet Privacy Policy 01 01 2022
Your Personal Information
We respect your privacy and are committed to protecting personally identifiable information you may provide to us through the Website. 
Protecting your personal information is one of our core responsibilities and of paramount importance to our online business.

At the KipperTree site, we realise the importance of protecting the privacy of any information collected by our team regarding the users of our site, in particular, any information that is capable of identifying an individual via their personal and financial information. We have adopted this privacy policy ("Privacy Policy") to explain what information may be collected on our Website and how we use this information. This Privacy Policy applies only to information we collect through the Website and does not apply to our collection of information from other sources. 
This Internet Privacy Policy is in addition to the other terms and conditions applicable to our website that come under the category Site Terms of Use. If you have not read these, we strongly recommend that you do so.
This Privacy Policy, together with the Terms and Conditions posted on our Website, set forth the general rules and policies governing your use of our Website. Depending on your activities when visiting our Website, you may be required to agree to additional terms and conditions.
This Privacy Policy affects only the KipperTree site and not any third-party websites that advertise within the site.
Like most website operators, KipperTree collects non-personally-identifying information of the sort that web browsers and servers typically make available, such as the browser type, language preference, referring site, and the date and time of each visitor request. The purpose in collecting non-personally identifying information is to better understand how visitors use the website. From time to time. KipperTree also collects potentially personally-identifying information like Internet Protocol (IP) addresses for logged in users and for users leaving comments on KipperTree Wanted Adverts. KipperTree only discloses logged in user and commenter IP addresses under the same circumstances that it uses and discloses personally-identifying information as described below.
Personal Information
Certain visitors to the KipperTree website choose to interact with KipperTree in ways that require KipperTree to gather personally-identifying information. The amount and type of information that KipperTree gathers, depends on the nature of the interaction. For example, we ask visitors who sign up for a profile at http://www.kippertree.com to provide a username, email address and password.
Personal information is collected only from subscribers who have knowingly agreed to such an act and occurs at registration. We do not collect or use information about you from publicly available websites such as Facebook or Twitter. Subscribed users can remove their information by deleting their account within their profile. 

You have the right to ask our organisation, whether or not we are using or storing your personal information, for a copy of your data. This is called the right of access and is commonly known as making a subject access request or SAR.
You may request information held about you, with the exception of information required by law, to be permanently deleted from our servers by emailing us with the title Request Data Deletion.
Non-registered users placing wanted adverts on our site will have their information automatically deleted after 180 days. Should you wish to delete a wanted advert prior to 180 days you can do so by emailing us with the title Request Delete Wanted Advert.
Use of Information
Personal information that visitors submit to our website is used only for the purpose for which it is submitted unless we disclose other uses in this Internet Privacy Policy or at the time of collection.
We hold your name and email address in order that you can use our internal messaging service and other functions within the site and for marketing purposes. 
Data Retention
Your data is held for a duration dictated by yourself whilst actively using the site. After deleting your information from your profile, we will hold no personally identifying information or any non-personally-identifying information about you. Everything is deleted from our servers regarding your account. Financial statistical information to do with money (invoices etc) contained within Stripe is retained. Please see Stripe's retention policy.
Data Analysis
We use Google Analytics for analysing data from users of our site. Please refer to Google's Privacy and Terms.
Disclosure of Information

No information is shared or sold with any third party or used outside KipperTree's context. When sending messages to sellers, your email address will not be shared with the seller unless the seller is the real estate agent iad. This is due to how their internal system handles enquiries and the email address is required. Your name is always visible in the messages page, when you send a message to a seller.

Aggregated Statistics
KipperTree may collect statistics about the behaviour of visitors to its website. KipperTree may display non-personally-identifying information publicly or provide it to others. This means, for example, publishing a report on trends in the usage of its website.
However, KipperTree does not disclose your personally identifying information. 
Affiliate Disclosure
This site uses affiliate links and does earn a commission from certain links. This does not affect your purchases or the price you may pay for any subscription or service. None of your data is ever shared with affiliates.
Sponsorship Disclosure
This site does attract Sponsorship from third parties and does create revenue from such Sponsors. This does not affect your purchases or the price you may pay for any subscription or service. None of your data is ever shared with sponsors or partners of the site unless you agree to it via a contact form or tick box journey.
Security of Information
We strive to ensure the security, integrity and privacy of personal information submitted to our site. Unfortunately, no data transmission over the Internet can be guaranteed to be totally secure. We also cannot be held responsible for any data breach caused by the illegal activity of hackers or third-party contractors that service our site.
Secure Payment Method

We use a third party (Stripe) for handling payments. Stripe is a PCI Service Provider Level 1 which is the highest grade of payment processing security. Please refer to Stripe's own privacy policy and practices.

Links to other sites
We provide links to Web sites outside of the KipperTree site. These linked sites are not under our control, and we cannot accept responsibility for the conduct of companies linked to our website. Before disclosing your personal information on any other website, we advise you to examine the terms and conditions of using that Web site and its privacy statement.
Cookies
Cookies are data that a Web site transfers to an individual's hard drive for record-keeping purposes. Cookies, which are industry standard and are used by most Web sites, including those operated by us, can facilitate a user's ongoing access to and use of a site. They allow us to customise the website to your needs. If you do not want information collected through the use of Cookies, there is a simple procedure in most browsers that will allow you to deny or accept the Cookie feature. But you should note that Cookies may be necessary to provide you with some features of our online services.
Site Logo

The KipperTree designs are the sole property of KipperTree and are in accordance with applicable copyright, trademark and other legislation. No rights of ownership in the KipperTree designs are to be transferred to the Customer without written approval from the owner.

Privacy Policy Changes

Although most changes are likely to be minor, KipperTree may change its Privacy Policy from time to time. KipperTree encourages visitors to frequently check this page for any changes to its Privacy Policy. Your continued use of this site after any change in this Privacy Policy will constitute your acceptance of such change.
 KipperTree is fully GDPR compliant.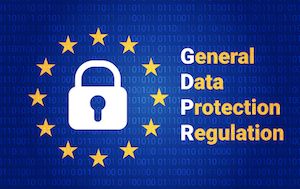 © 2022 KipperTree. All rights reserved.