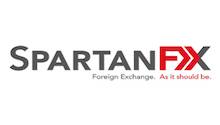 Latest Currency News
Latest Currency News
Now is a fantastic time for customers to buy Euros. We are currently at 19-month and 23-month highs against the US Dollar and Pound, respectively. 
We are trading at very good levels for any Euro buyers selling Pounds or US Dollars. As we have seen over the last few weeks, the markets are fairly volatile. 

USDEUR

We are currently trading at 19-month highs. It is an excellent time for US Dollar sellers.

GDP growth in the fourth quarter outperformed expectations growing by 5.7%, its best performance since 1984.

Going forward, the FED is still expected to leave rates unchanged before hiking in March, and we may still see other threats to the US Dollar, such as new covid variants and high inflation. The Omicron variant has still impacted the global economy coming into 2022. Consumer spending and government stimulus have helped this recent powerful rebound in GDP growth. The difference in policy between the Fed and the European Central Bank should favour the US Dollar over the Euro. 

The tensions in the Russia- Ukraine border will be one to watch for their impact on the global economy. We may see investors re-verse on their risk sentiment and turn to safe-haven currencies again.

GBPEUR

GBPEUR has traded in a wide range this week and has reached a 23-month high again.
We hit the elusive 1.20 last week only for the pound to rebound on the back of the latest UK employment data. Real wages fell in November, showing that the UK's cost of living crisis, is expected to get worse this year.
Also, despite the removal of restrictions in the UK, the pound has been affected by the 'partygate' scandal and Brexit is coming back into focus.  

The only positive news came from strong employment figures fuelling more speculation the Bank of England will raise interest rates. 

It has been relatively quiet in the eurozone except for better than expected Germany's ZEW economic sentiment coming in at 51.7, its highest score since July 2021. The market has been in a fairly positive mood shunning the safe-haven Euro for risker, higher-yielding currencies. Minutes from the ECB meeting also added to EUR's downward trend; they confirmed that any interest rate hikes will take place in 2023.  

Over the next few weeks, we will see the pair being pulled in both directions due to economic growth figures, consumer confidence, and the UK's political situation. 

It is always best to speak to an expert, even if you don't have an immediate payment. Buying your Euros in advance could be advantageous. 

Speak to Spartan FX to find out your options and how you can take advantage of these recent rate spikes. 
Spartan FX - Official Currency Partner to KipperTree.


Back to Currency & Mortgage