Villa in Castelo Branco
394
€ 130,000
For Sale
801/M/00014
Castelo Branco

Official Survey & Planning Partner
Reabilitejo
Helping you take better-informed decisions when researching, buying or restoring older properties in Castelo Branco District
Newsletter
Subscribe to our newsletter and receive all of our latest properties directly to your inbox.
House of typology T6 for recovery with an area of land of 490 m2 with two fronts with access to two streets.
With a 1950s architecture all in stone (granite) it has a structure still of height maintaining its originality.
It is divided into three independent fractions and can be restored to local accommodation with all the features and comfort.
Main House:
It has two floors with use of attic with interior access.
On the ground floor has three rooms with a very attractive area of about 75 m2, having access to the upper floor by a span of stairs still maintaining its originality and where we find 4 divisions and a toilet and common terrace.
Upper independent fraction:
It consists of three rooms with: a kitchen, a living room and a bedroom with balcony that surrounds the entire area of the dwelling.
Lower independent fraction:
It is equipped with a ready-to-use kitchen, a living room with salamander, a bedroom and a full bathroom with shower base.
On the porch there is a well with drinking water and a garden that will give access to an old warehouse with wine cellar, smokehouse, lagar where it served as a storage room. You can have the possibility to make an access to parking by the street from above keeping all its beauty.
Escalos de Cima is just over 15m from Castelo Branco by The National. It is served with restaurants, mini markets and cafes.
It's in a prime location with Monsanto just 35km away where the prequel to HBO's House of the Dragon was recently running the prequel to "House of the Dragon."
It is a village with history and coats of arms where the Portuguese Royal Family used to come to spend a few days of leisure.
In vast expansion Escalos de Cima is a typical Portuguese village where its originality of the past is still very quiet and with a unique landscape beauty.
It has a variety of Portuguese monuments that you can visit in its surroundings as well as our well-known Serra da Estrela with its white robe in winter and its freshness in summer.

ComprarCasa is a Real Estate Network integrated exclusively by members of APEMIP (Association of Professionals and Real Estate Mediation Companies of Portugal), guaranteeof professionalism and protection of the rights of consumers and users.

APEMIP currently occupies a prominent position in the national real estate market, either by the continuous commitment to affirm the role of the real estate mediation professional in our society, or for the conquest of a greater share in the real estate transaction market, in line with the motto "Strengthen Mediation, Boost the Economy and Serve Consumers".

For its part, uci (Real Estate Credits Union) is a Financial Institution specialized in the granting of housing credit to individuals through professionals in the real estate sector. UCI is the result of a joint venture between two of Europe's largest financial groups: Grupo Santander, the BNP Paribas Group. From this union comes the commitment to help develop the real estate mediation sector, putting at your fingertips the best tools that enable the real estate business to be enhanced.

In this sense, it is perfectly logical that these two reference entities in the real estate mediation sector (APEMIP and UCI) have, in June 2004, concluded a collaboration agreement giving rise to ComprarCasa ApEMIP Real Estate Network

ComprarCasa begins its commercial activity in August 2004 based on the mission of "Being the Largest and Best National Real Estate Network offering multiple services to real estate agents, based on the concept of common brand", enabling and enhancing synergies that become added values for the market, namely for you who want to sell, buy, lease or trespass a particular property.

Quality Policy BuyCasa Castelo Branco

BuyCasa Castelo Branco is committed to providing a service of excellence to the various actors in the real estate mediation sector, providing for this the best tools that enable the real estate business to be enhanced. This business concept, although original, has traditional values in its genesis:

Professionalism; Commitment; Ability and Competence.

The policy adopted by ComprarCasa Castelo Branco consists of working, under a Quality Management System, economical, effective and dynamic, documented and verified regularly to continuously improve its suitability and effectiveness, systematically renewing itself with a view to continuous improvement of the company's performance, thus ensuring the adjustment to the needs of internal and external customers, enabling you to achieve the goal of offering the customer a quality service and added value.

The ComprarCasa Network's quality policy provides a benchmark for establishing and periodically reviewing network objectives and ensuring compliance with the requirements of the standard, Legislation, Regulation, Quality System implemented and other requirements applicable to the activity.

BuyCasa Castelo Branco. The best way to find your dream home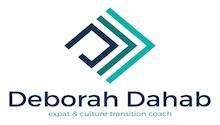 Official Expat and Culture Transition Coach
Deborah Dahab
I host free online events every month. Come and connect with like-minded people who, like you, are going through the international relocation adventure!
Property Info
Property Type

Villa

Sale or Rent

For Sale

Price

€ 130,000

Year Built

-

District

Castelo Branco

Municipality

Castelo Branco

Bedrooms

6

Bathrooms

2

Loft

No

Garage

Yes

Plot Area 460 m2
Habitable Area 160 m2
Energy Rating

F

Official Partner
Come to Portugal
Proud sponsor of KipperTree properties
Amenities
This property has no Amenities defined.
Points of Interest
This property has no Points of Interest defined.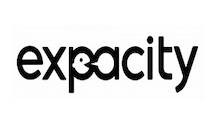 Official Webinar Partner
Expacity
What if you could realize your dream of moving to Portugal easily, with less stress? Well, now you can. If this is what you want, let me introduce you to ExpaCity