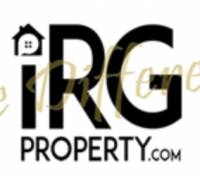 Irg Property
Real Estate Agent
Loulé, Faro
Spoken Languages



Well, as you would expect from an estate agent, we sell properties!

The key to our service is we only sell the property that you the customer wants to buy, not something that we want to sell.

Our strict criteria are paramount to our business, as the properties we choose to sell are only of the highest quality whether they be for investment purposes or a detached villa for you and your family to enjoy, or even move to.