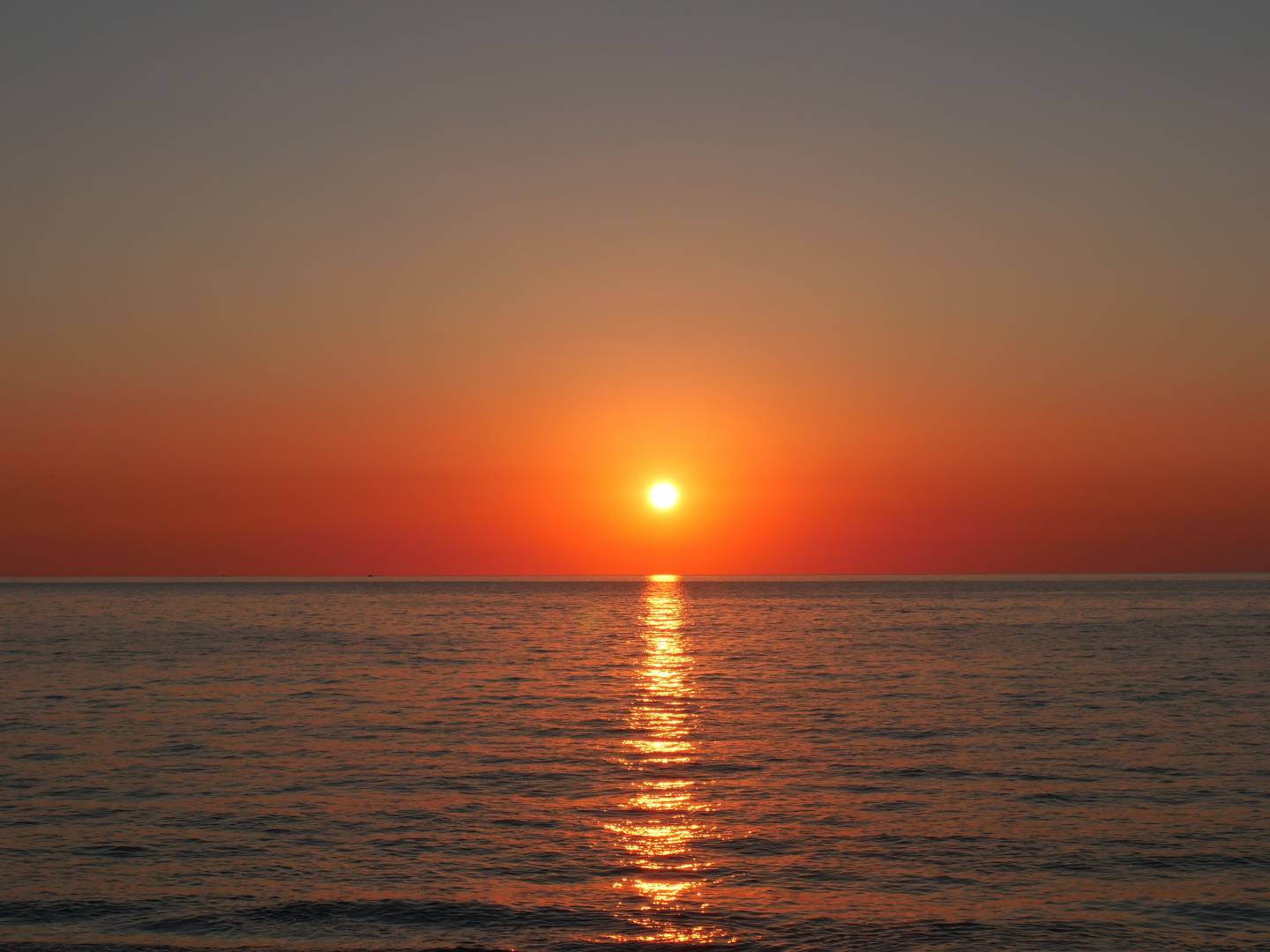 The Weather In Portugal
So you want to move to Portugal for its weather, thats great, but wait. Portuguese weather, what's it really like?
"Ah you live in Portugal, lucky you, is it hot?"  Is something we hear very often when speaking to people overseas. However, if you already live here you will know that's simply not true.
A friend of mine who used to work in a filling station manning the pumps, often said to me "Portugal is a cold country with a warm sun" and how right he is.
We do all love the sun and Portugal's weather is absolutely fantastic, with over 3000 hours of lovely, bone-warming heat spread across the year.
But beware incomers, it's not like that everywhere and it's super important that you consider wet cold winters, snow, wind, frost and of course blistering heat in the Summer months. These factors will influence where you search for property, whether that's a first-time move to Portugal or a change internally it's a must that you do your "Weather Homework."
On the KipperTree property portal, we have live weather on each of the district pages to help our viewers research effectively what it's really like on a day-to-day basis. This feature is designed to help them make an informed decision on what is best for them and their future in Portugal or its islands. 
So, let's break it down here for you to see. Click on the blue district name to find further live weather information in real-time on the districts pages.
With approximately 2,500 hours of annual sunshine, you can enjoy a maritime-influenced climate here with Summer daytime temperatures averaging around 24°C (75°F), occasionally reaching 30°+ highs. Temperatures do increase as you travel towards the interior, yet generally speaking, Summers are dry, Winters are wet and usually windy, with rare, but not harsh frosts.
A mild Mediterranean climate awaits you in this part of Portugal, offering generally mild, quite rainy winters and sunny and often, very hot summers. Close to 3,000 hours of sunshine can be experienced in this vicinity, so it's better suited to sun-lovers than those who prefer to cool down rather than warm up!
Beja city is often the hottest in the country, and even across the Iberian Peninsula, with 80 days recording more than 30°C, and a record high of 45°C.

The 'Norte' region's main city is Braga, around an hour from Porto and experiences a temperate, oceanic climate that produces mild rainy winters and pleasantly warm, sunny summers. Ones that offer little rain and very comfortable temperatures. Ideal for golf at Quinta da Barca or lazing around on the sandy beaches found here. 
Enjoying around 2,500 hours of sunshine each year, Bragança is formed by the valleys of the River Douro and its intricate tributaries. The landscape is diverse and experiences contrasting climatic conditions with what can feel like a nine-month winter accompanied by three months of heat.
Expect hot summers, in fact, some of the country's highest temperatures have been recorded in this region, courtesy of the Mediterranean climate that serves up fairly mild winters, albeit with cool nights. Frost is rare, though not usually severe and the average annual hours of sunshine are close to a pleasing 2,900 hours. Factor in variations of altitude and the solarisation effect on the landmass when assessing climate.  
Making allowances for high altitude variations, and topographically-influenced microclimates, you'll experience mild, wet winters and hot, sunny summers in this part of central-northern Portugal. The lowest recorded temperature stands at -4.9 °C (23 °F), the highest 41.6 °C (107 °F). To avoid rain, be here midsummer, to enjoy it, try December! And safely bet on around 2,800 hours of sunshine annually. Spring and autumn are good times to visit, avoiding extremes of heat and rain.
A mild, but relatively wet winter and hot, sunny summer are typical of the Evora district, in the southeast of Portugal. This is where you'll experience the country's highest temperatures, an area that lacks the regulating effect of the Atlantic, as it basks in close to 3,000 hours of sunshine every year. Frosts in winter are frequent but not usually severe, snow falling only usually twice a decade. Average winter temperatures often stay below 10 °C (50 °F).
Sometimes compared to Southern California, weather-wise, with over 3,000 hours of sunlight per year the area acts as a celebrity magnet with Bonnie Tyler and Cliff Richard among its notable residents. Faro district has a temperate and humid Mediterranean climate with warm, dry summers and mild winters. Rainfall is unpredictable, though more likely in between autumn and spring. Expect variation and micro-climates here, and Summer daytime temperatures between 27 and 35°C (81-95°F). Winter weather is generally mild, though wet, with temperatures averaging between 8 and 16°C (46 and 60°F). Rain is very rare between June and September in this part of Portugal. The annual average temperature is around 18°C (64°F) with annual rainfall around 500 mm, (20").
Portugal's highest, iconic and celebrated Serra da Estrela mountains, and Serra da Marofa range, are here, as are the Mondego, Côa, and Douro rivers. Guarda, the city, founded by King Sancho I in 1199, is the highest city in continental Portugal at over 1,000 metres with a climate classified as temperate, giving a district guideline of fairly cold winters and warm summers; expect occasional snow and certain frost. January offers an average of 4°C (39 °F), and warmest month August, 19.2°C (66°F). Altitude and air purity have given Guarda the name of 'Iberian bioclimatic city', and a reputation for the treatment of respiratory diseases at the city's Sousa Martins Hospital. Mites, fungi and pollen will generally be lower in this region for those who want the best air in Portugal. With such a great range of altitude and other influences on climate, it's hard to generalise about the weather here. Safe to say, it's not picture postcard southern Portugal, but that said, you can look forward to around 2,700 hours of sunshine annually, so bright, if not hot.
Blessed with a mix of Mediterranean and temperate oceanic climates, influenced by the Atlantic ocean, this district has cool and wet winters, and hot, sunny summers. Expect rain in April and November and some winter frost, but take comfort that it last snowed, for just two hours, in 2006, with snowfall anticipated every 20-30 years! Just under 3,000 hours of annual sunshine can be expected, give or take a little, across the region.
Using the capital's climate as a guide, you'll delight more generally across the region in Mediterranean conditions, with mild, rainy winters and warm, sunny, occasionally hot summers. This is Europe's western frontier and seaboard, where around 2,800 hours of glorious annual sunshine await you. More recently, the traditionally wet winters have been prolonged, and summer temperatures spiking noticeably at times, beyond the expected norms of the '300 days of sunshine' that locals speak of, and the comfortable warmth they bring. Westerly winds will prevail on the Atlantic coast, bringing rain at times. But very cold days are rare, and snow extremely rare, the last seen in 2006. 
June to mid-September is the time to reliably enjoy Lisbon's warm and sunny disposition. The Atlantic breeze will be welcome at this time, offering clearer air than the warm and muggy Mediterranean coast. The highest recorded temperature is 41.5 °C (107 °F).
Mild, relatively rainy winters and hot, sunny summers are anticipated. But in the district capital, at an altitude of 600 meters (2,000 ft), cold nights can be a feature too. Winter brings fog during periods of high pressure, and summer some intensely hot, 40 °C days. Rainfall ranges from 10 mm (0.4 in) in the driest summer months to 135 mm (5.3 in) in December. 
Expect around 2,500 hours of annual sunshine in Porto city. June to September are the warmest and least rainy times of the year, with the heat rarely excessive. Rainfall is a fixture, with 1,150 millimetres (45 inches) per year, though rain is rare in July and August. Back in January 1985, the temperature dropped to a rare -2 °C (28 °F). Heatwaves are rarer than in central or southern Portugal. However, the temperature can sometimes reach 38/39 °C (100/102 °F) for a day or two. As you venture to higher altitudes and further inland, expect variation in the climate, sometimes starkly so, with below zero winter temperatures, prolonged fog, high humidity,  occasional snow, and 40+ heat spikes in some of the more extreme terrains, across the year.
District capital Santarém enjoys an elevated plateau location on the River Tagus, just 65 km northeast of capital Lisbon. Visit here for fine examples of Manueline, Renaissance, Mannerist and Baroque architecture, and a Mediterranean climate that bestows nearly 3,000 hours of sunshine annually. Temperatures can fall to around 10°C and under in January, (even getting as low as -5°C in rare cases), and expect occasional 40+°C moments in August. Rainfall is an average 695 mm (27.4 inches) yearly.
Portugal's Setúbal district is found in the southwest of the country, across the Tagus River, south of Lisbon. This is an area that enjoys a Mediterranean climate and is thought to enjoy close on 2,800 hours of sunshine annually. 
The climate is considered temperate oceanic, which produces mild, rainy winters and pleasantly warm, sunny summers that can be spent on its sandy beaches. Though the most northerly district of Portugal, Viana Do Castelo still enjoys around 2,500 hours of sunshine each year. Visitors may, however, wish to avoid the wettest month which is December.
With long, cold winters that bring snow and ice storms and several weeks of below-zero temperatures, the Vila Real district seriously challenges the world's stereotypical expectations of life in Portugal. A second look is recommended, however, as the district capital has gained in population, and you can still anticipate a glorious annual average of over 2,600 hours of sunshine, compared to, for example, London and its 1500 or so hours. Annually you'll still enjoy a temperate and Mediterranean climate mix here where summer temperatures do occasionally get close to 40 °C.
Viseu has a Mediterranean climate with occasional high temperatures, experiencing cold and wet winters, and hot, dry summers. Winters are wet by Portuguese standards, with a best-avoided December average rainfall of around 200 millimetres (8 inches).
Certainly a retirement destination favoured for its year-round good weather, and easy-going atmosphere, its temperatures generally range between 15°C and 22°C. Rainfall spikes in the winter, but settlers here can look forward to an average of around 2,500 hours of sunshine per year. 
The Gulf Stream and marine influence create a climate that is very mild for somewhere so northerly in location, though clouds and rain are fairly normal. Daytime temperatures can range between 16 °C (61 °F) and 25 °C (77 °F) depending on the time of year, though the temperature rarely rises above 30 °C (86 °F) or below 3 °C (37 °F). Annual hours of sunshine average at around 1,700. "Four seasons in one day" are the weather watchwords here.
Brought to you by KipperTree admin.